The Oracle
This project is the culmination of many repeated efforts to estimate some quantity that can be expressed through a basic math equation.
I frequently use it in place of "back-of-the-napkin" math, especially when it involves a lot of uncertainty such as when estimating the cost of a cloud compute job for clients. It can be used in many ways, the imagination of the user is the practical limit (other than the number of variables involved…).
The Oracle
This app generates visualizations called Parallel Plots that look like this: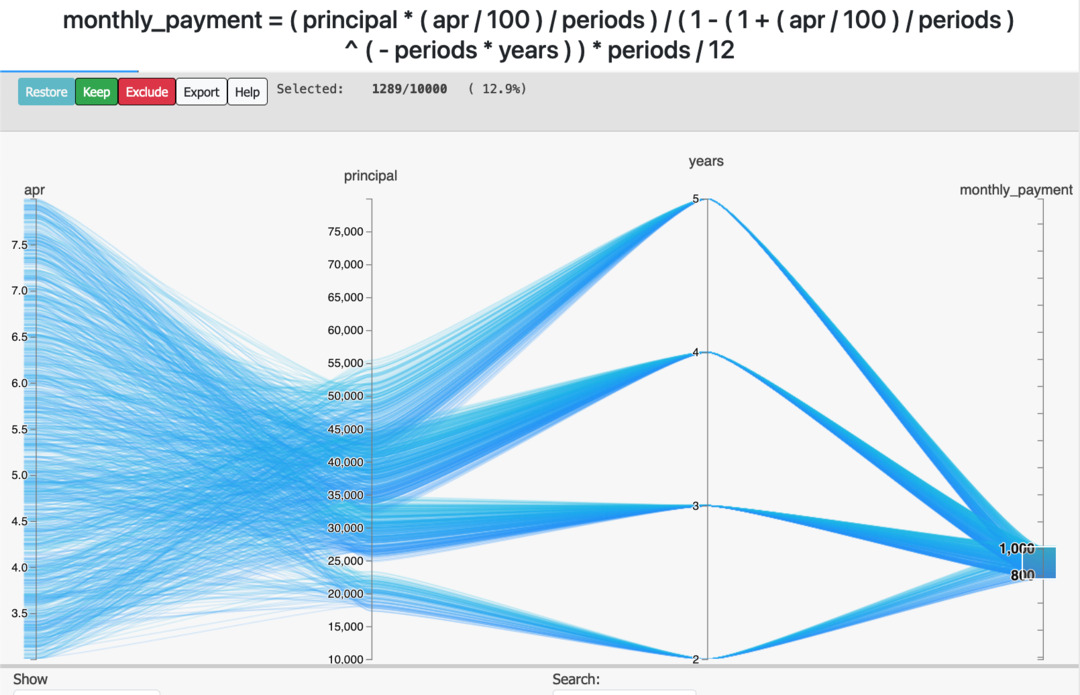 Usage
It starts with a specification of the form
quantity = function(parameters)
Where
parameters can represent any _-delimited strings,
the function can use the full range of math operators

(/, +, *, -, sin, cos, etc.),

and parentheses ( ) to relate the parameters to each other.
For each parameter specified in the equation written by the user, a range of values are requested for each one. These distributions are used to then repeatedly evaluate the user's equation, representing the full range of uncertain values in the equation's left-hand side (quantity).
For example, a user could write expressions such as

force = mass * acceleration
speed = distance * time
cost = time_in_hours*hourly_rate_in_dollars
Features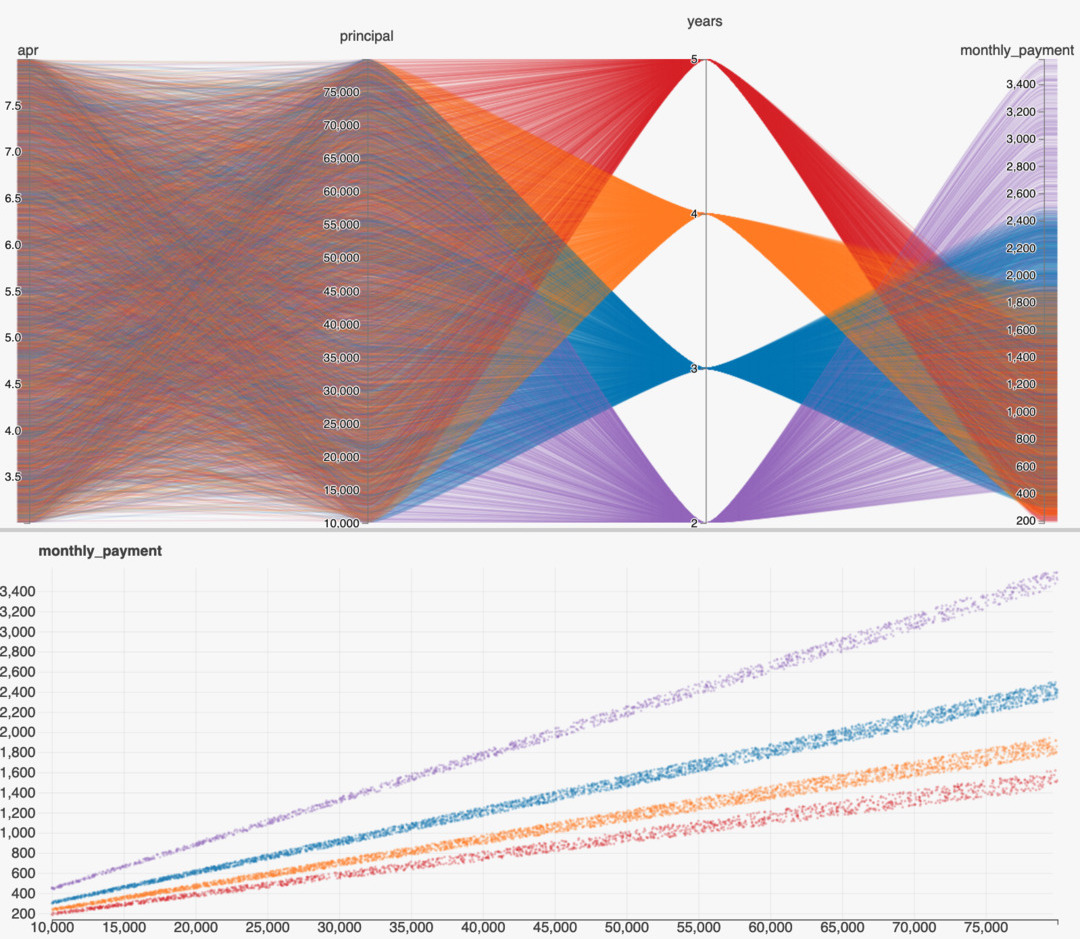 Some basic functionality of this app includes:
Automatic deployments to Google Cloud Run (managed kubernetes)
String parsing (dangerous! I know…) to determine math equation supplied
Supports conditionals / boolean expressions to allow for equations with discontinuities, e.g.,

amount > value
amount == value
amount & value

Allows for visualization of distributions and scatterplots
Example Usage List
Footnote
In mathematician's terms:
Performs Monte-Carlo simulation to solve a stochastic forward problem.
An optional beta-distribution can be specified to characterize the range of "likely" values (click the orb to trigger "advanced" mode on the homepage).
Credit
Built with Python, nginx, and docker. Credit also to
flask + gunicorn + gevent
numpy
pandas
numexpr
hiplot